ACET Ukraine
Archana is a certified trainer with ACET, a Ukrainian non-profit which teaches how to live a healthy lifestyle to teenagers and yound adults.
Woody Wolfe, founder of Heart to Hand Ministies, is also a board member of Raising Hope.  Woody has been ministering in Ukraine since the late 90's and has been an integral part of growing Raising Hope Ukraine.
Raising Hope
is a registered non-profit with Thrivent Financial.
Raising Hope has been working with YWAM Vinnytsa for several years now.  YWAM DTS teams visit orphanages, conduct English clubs, have youth meetings and simply love on the people of Ukraine with us.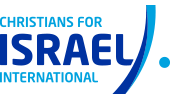 Raising Hope is blessed to be a part of working with Christians for Israel as they have many teams that travel here to help local Jewish communities throughout Ukraine.